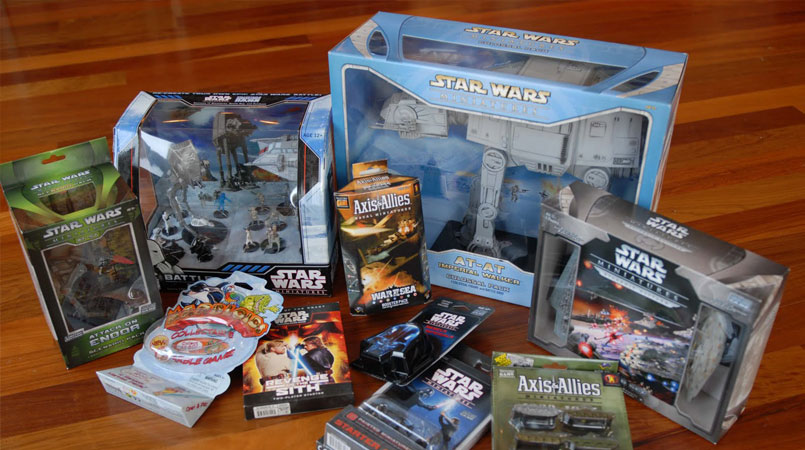 3 key steps to product development with a licensed product
I personally worked directly on developing new products with some of the toughest license's in the business. I guess you could call it a sort of badge of courage. I have worked with Star Wars, Lucas Film and Licensing, Pixar, D&D, Magic, Cranium, Hasbro and Disney. These licensed properties tend to be very complex and rich with details. The world building involved in many of these brands have with stood the test of time. resistance to fads and fashion. In long running properties such as Star Wars you can see how society trends, technology and evolution has changed the look and the feel of the product. A licensed is an amazing person who has to have a true vision of where the product will be and what is the best way to get the IP saturated into the buying market. If it is cool to have Darth Vader work-out sweat bands, then it is up to the licensed to make sure they work with largest best distributed seat band supplier out in the market.
The three main things I found working with a licensed product when developing a new chain of products:
1) understand the work and world of the licensed property. Take the time to understand what and how this world looks like.
2)  No level of detail to small. the better you can reflect their work the better you will be at getting it past through the process. Take the time to explain to the licensed what is physically possible in manufacturing and design and what possible options may exists. Never put a licensed in a position where he or she cannot make a decision. That is there job to make determination on what the product should look like.
3) Make sure that you have accurate details. Many time like in Star Wars property the details change as the movie evolves. Or consistency may not exists. Like an AT-AT walker pending what clip of film you are reviewing there are a number of different AT_AT walker models in each scene. So make sure you are working from reference that the licensed has approved.
I can't promise that these tips will make you experience working with a particular licensor a pleasant experience , but it will definitely save you on frustration and head aches as the product moves forward.