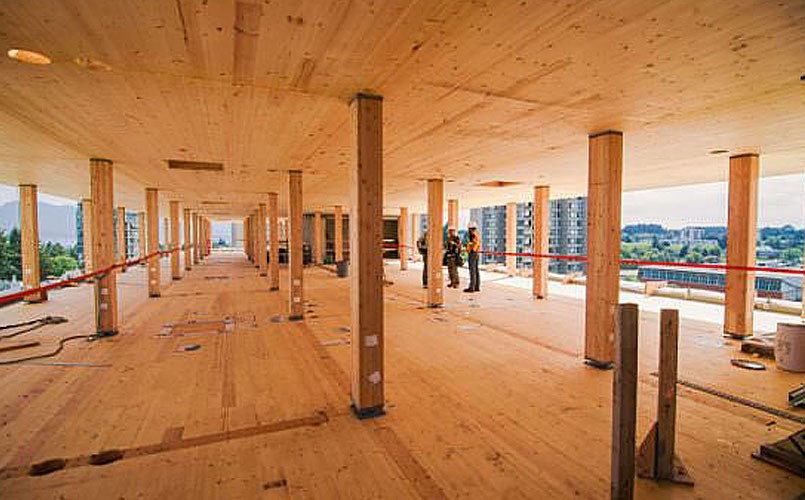 Sustainable Material Technology – Forterra and CLT
This week we want to spotlight Forterra, a local non-profit that uses innovative, sustainable material technologies and creates jobs in the Seattle area. Susan, Bob's wife, has been a part of Forterra's Wood Innovation Group for a few years now. In her role, she has worked on grant application and assisted in the funding of the Wood Innovation Center that is being constructed in Darrington, Washington. She has work closely with a spectrum of local groups and community members in the Pacific Northwest to bring this amazing program to reality.
Forterra is working in conjunction with local Washington communities to build the first ever North American Innovative Wood Center. The center will work closely with large timber companies in the Pacific North West to prioritize sustainable timber and forest restoration practices. One of their innovative products is Cross Laminated Timber (CLT), a "wood panel product that is made by gluing together layers of lumber stacked in alternating perpendicular directions. The result is a lightweight yet strong building material that is fire resistant, earthquake safe, and well-insulated" (link). CLT has been in use in Europe for over 20 years with great success and value to the local communities. The new Innovative Wood Center will produce CLT laminates for the area while also providing 150+ high paying wood innovation jobs to the town of Darrington, Washington. This sustainable material will also provide a cost effective, locally sourced construction material for areas of growth and expansion where housing has become too expensive and unattainable for so many local Washington and Pacific Northwest communities. Eventually, the final output of the Wood Innovation Center will be cooperative housing centers that are safe, beautiful and cost effective, all thanks to this unique sustainable material.
Hear more about their mission in a recent King 5 News story.