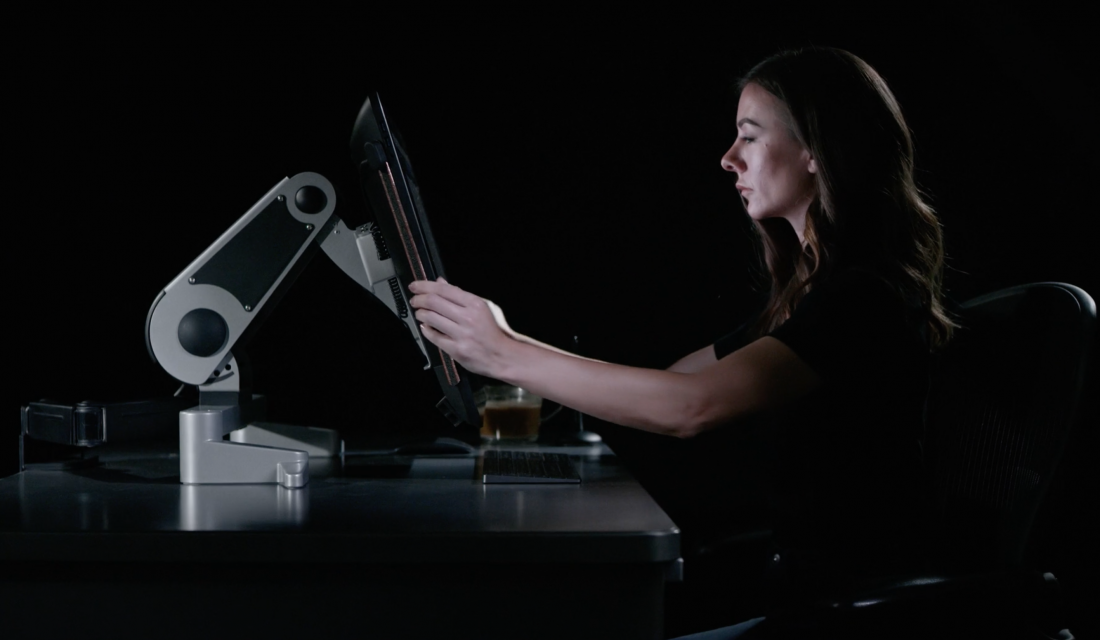 Thoughts from an Inventor – XOOT
We asked our client, Chris, the inventor of XOOT, about his innovative idea, product development journey, and thoughts on working with a design firm.
Pillar: Tell us a little bit about you and your product or invention.
Chris: I'm a classic lone inventor with an idea for a better mousetrap. In my case the mouse trap is a monitor arm to improve the ergonomics and usability of drawing/touch screens.
See: the web site https://XOOT.pro
This is a complicated product, with lots of custom parts and electronics.
Pillar: How did you come up with your product idea?
Chris: I'm a computer engineer and when the initial iPhone like touch screens stared showing up in our labs, I thought every monitor is going to need this. However, I could see the clear ergonomic problems of using a monitor as a touch screen.
This started me on a path of tinkering in my garage to figure out better ways of physically interacting with larger screens. It took years of development to refine the designs and figure out the markets that most needed a solution.
Pillar: Why did you choose to work with a design firm?
Chris: I had started with another design firm before Pillar. However, I was not satisfied with their work. The product concepts were not that attractive and their response times were slow for my needs.

I looked at several design firms in the Seattle area and found that Pillar was the best fit for me. They are responsive to my needs, do great work and have all the capabilities needed for my product.
Pillar: What was the most challenging part of the product development process?
Chris: For my case it took a lot of iterations to get the product right. There are three main reasons for this:
As I learned more from potential customers, changes were needed to support features they required.
The product has a lot of moving parts. It requires building and testing real prototypes. From there you figure out what works and doesn't.
To control the product cost, I'm always looking for ways to simplify the design. How can things be done better with less parts.
Pillar: What do you wish you had known when you started developing your product?
Chris: If you're a lone inventor making a complicated product and don't have an unlimited budget… You need to become an expert most things dealing with your product, and still have a lot of knowledge of the things you hire out. The list gets long for me: Web site design, e-commerce marketing, Shenzhen freight consolidators, European distribution and tax codes, the list goes on and on…
So, as soon as need arises start reading and leaning. Don't delay on doing the hard work and late nights of learning new things.
Pillar: Is there anything else you'd like to share?
Chris: After long last, the XOOT system is nearing production. It been a long journey, now its time to see if the world is ready for XOOT.