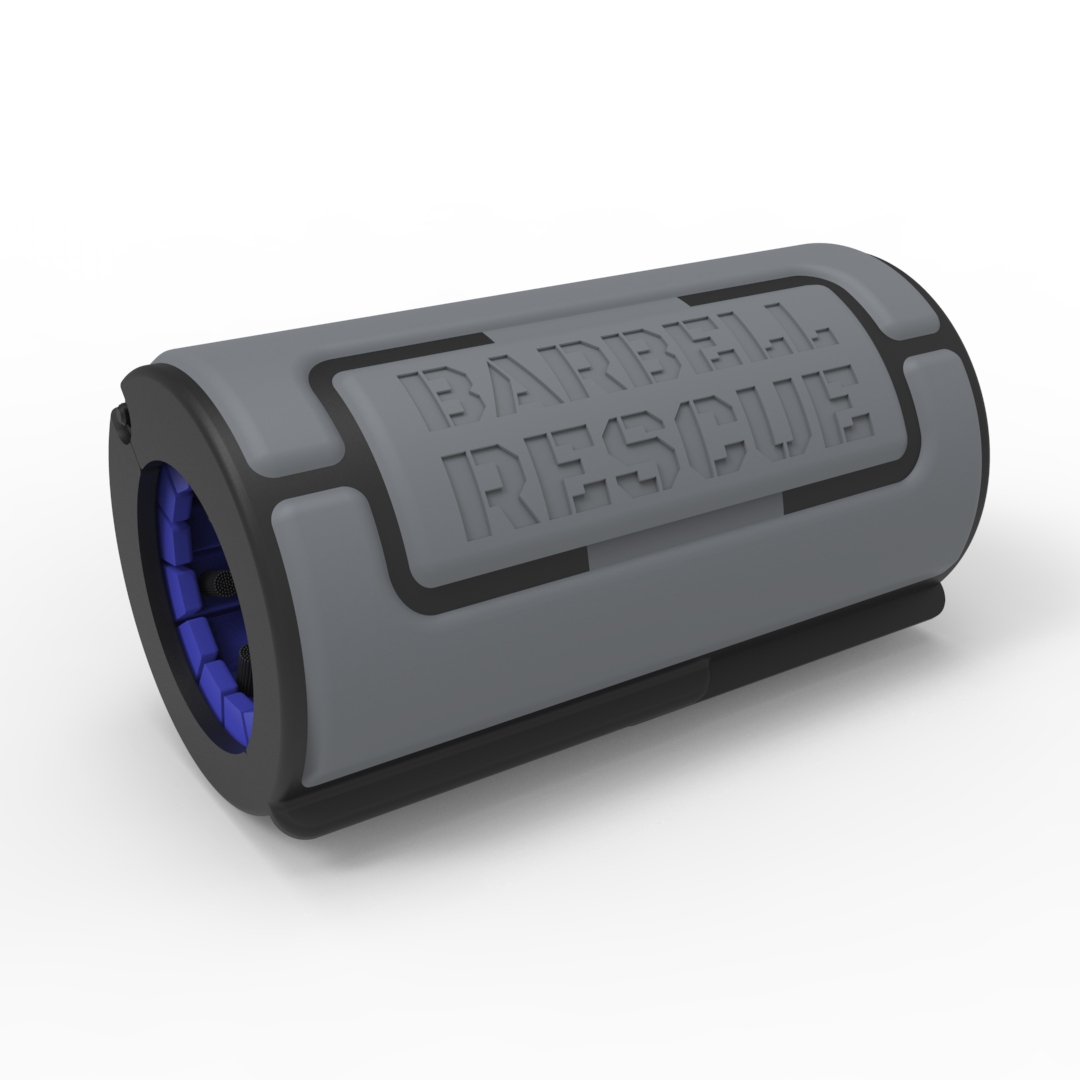 Innovative Product Idea – Barbell Rescue
We are excited to announce the launch of Barbell Rescue, a cylindrical, barbell cleaning brush that effortlessly scrubs chalk off of barbells and other weight lifting equipment. This innovative product idea was brought to Pillar by Kim, a veteran and operating room nurse from Alaska. After serving in the military and becoming a Cross Fit athlete, Kim came up with a better solution for the cumbersome task of cleaning a round rod with a flat brush. The new design, with a spring loaded clamp and contoured shape, fits onto multiple sizes of barbells, hangs onto the bar if let go, and allows for 360 degrees of brushing with a single sweeping motion.
At the start of Pillar's involvement, Barbell Rescue was a rough prototype made from a cut up water bottle and a plethora of duct tape that allowed Kim to test his idea and start his patent process. Now, after undergoing industrial design, engineering, two more rounds of prototypes, plenty of testing, and finally being awarded a patent, Barbell Rescue is approaching it's product launch as a high-end, fully engineered, durable brush that can take on any mess. It has been amazing to help Barbell Rescue refine their product idea into a production ready design and we can't wait to see these in use at our local gym!