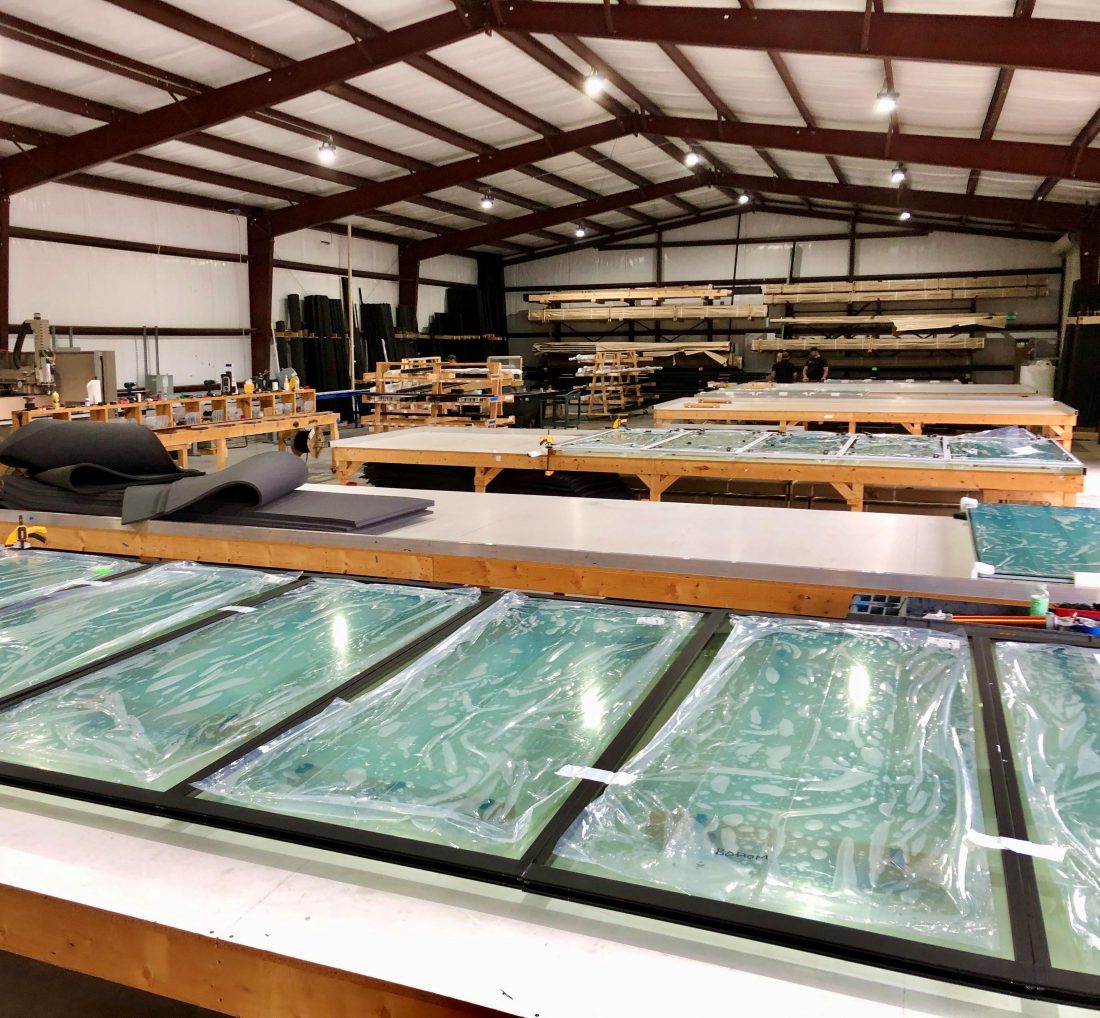 On-Site Product Development with Glass Expanse
This month, Pillar visited Glass Expanse, a long term client who is located between Austin and Dallas in Temple, Texas. Glass Expanse is a high end, sliding door and window maker that produces products with the least obstructed view on the market. We have been working with Glass Expanse for six years now and it has been an absolutely amazing journey to see this small company grow to the height that it is at today. When they first brought the Pillar team on as a product development specialist, Glass Expanse was a very small group of innovative and knowledgeable individuals. To see this company start from a combination of literal napkin sketches, white board drawings, and card board concepts to a full production facility and installation crew who employs a very talented team of 25 people has been inspiring to say the least. The Pillar Design team's provided services and contributions to the Glass Expanse system have included industrial design, 3D CAD design and modeling, mechanical engineering, design for manufacturing and user ergonomic considerations analysis, and prototype development for their innovative and revolutionary window and door closure systems. They have built a mean, lean and well-tuned operation and we are honored to have been a part of their product development process.
While we were in Texas, the Pillar engineering team spent three days on site installing a complete 12 foot panel system with their professional installers to get an improved, hands-on understanding of how the system goes into new homes or renovations. We also spent a fair amount of time learning about Glass Expanse's production operations which will help us make improvements to the engineered design, refining and simplifying the final assembly of their products as well as optimizing it for quality control processes in future production and manufacturing runs.