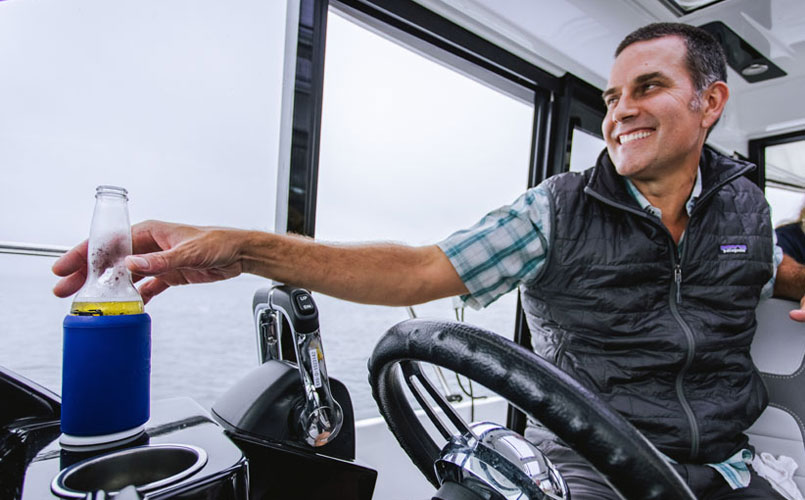 Bringing a Product to Market – Anchor
For our next client spotlight, Pillar Design spoke with Andrew, the inventor of Anchor Drink Systems, about his experience bringing a product to market. Located on Bainbridge Island off of Seattle, Andrew is a dentist by trade who decided to take the plunge into product development. Check out the Anchor website to preorder your magnetic drink system or browse our Anchor blog post to learn more!
Pillar: Tell us a little bit about you and your product.
Andrew: I'm a regular guy that had an idea. Pillar helped me design and build a magnetic coaster which can hold a custom koozie or convert your vessel into a magnetizable stabilized drink.
Pillar: How did you come up with your product idea?
Andrew: I woke up in the middle of the night and it just came to me.
Pillar: Why did you choose to work with a design firm?
Andrew: I know pretty much nothing about how to do what Pillar knows how to do.
Pillar: What was the most challenging part of bringing a product to market?
Andrew: Working with the factory in China.
Pillar: What do you wish you had known when you started developing your product?
Andrew: Parts of the process will take a lot more time than you think. Maybe more money too…
Pillar: Is there anything else you'd like to share?
Andrew: Bob and his crew are great to work with. Very personable and the process was very educational and fun. I hope I get to work on another product with Pillar in the future.