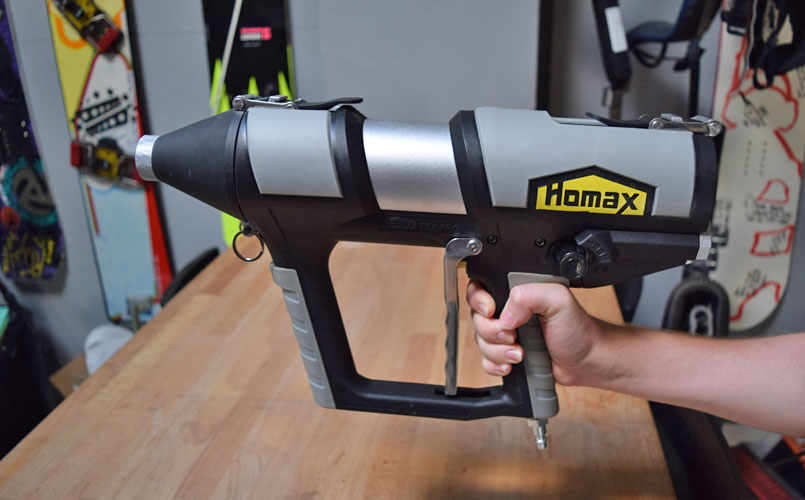 Innovative Product Engineering – Homax Tex Pro
We are very excited to announce the launch of the Homax Tex Pro Texture System, an innovative wall texture sprayer that utilizes pre-mixed mud cartridges and an air compressor to tackle interior wall texture jobs. This new system is up to 70% faster and 60% lighter than traditional hopper guns and drastically simplifies set up and clean up for the user. This has been a long, complex product engineering challenge that has been tough and exciting and we can't wait to see how people react to this innovative product idea.
We started working with Homax to develop the Tex Pro texture system back in 2016. This idea came to us as a simple proof of concept prototype that was comprised of a 3D printed nose piece that worked with a tube of material and an air compressor. Over the past five years, Pillar has worked with Homax to design and engineer the mechanics behind the innovative pneumatic system, which was patented in 2020. The product engineering process has included numerous meetings, on site reviews, and countless hours spraying texture onto rolls of paper. With each prototype, we refined our design and worked toward a final design that was both functional and appealing. Changes were made to the overall layout of the gun to optimize its footprint, to the individual parts to increase manufacturability, as well as the form of the unit to streamline the aesthetics. The tough housing was also designed to increase durability and cleanability of the unit while giving the product a professional look that would tie into Homax's visual brand language. Overall, we are extremely pleased with the outcome of this long journey and we look forward to collaborating with Homax on future projects.
Check out their video to learn more.