7 Steps to product development with lean design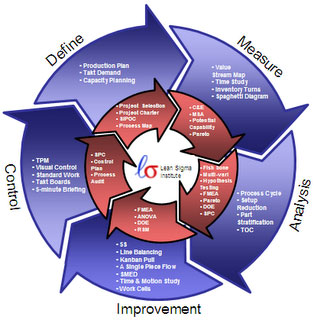 This chart is an excellent tool that defines the circularity of the six sigma process. This information can be applied to any phase of the product development process. Pillar Product Design often uses these sets of principles when developing new products for our clients. Following these steps up front will improve and optimize both time, product cost and resources allocation when developing complex multi-phase projects.
Step 1: Define the product.
Step 2: Establish product line optimization team.
Step 3: Determine your target cost.
Step 4: Translate requirements into specifications.
Step 5: Design at a system level.
Step 6: Design at a detailed Level.
Step 7: (3) P Product preparation process.