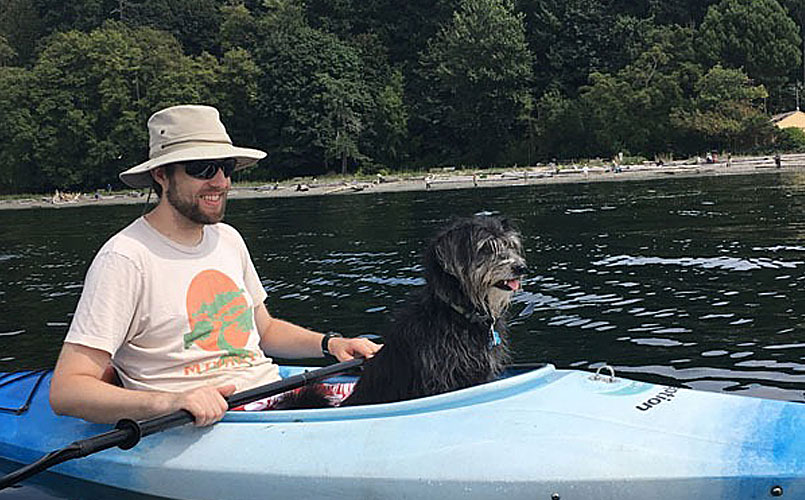 Employee Spotlight – Chris, Mechanical Engineer
In our first employee spotlight, we asked Chris, a mechanical engineer at Pillar, about his experience working at Pillar and how he likes to spend his time outside of the office. Continue on to hear what he had to say.
Q: Tell us a little bit about yourself.
Chris:  I am a long-term resident of the Pacific Northwest, growing up in Oregon before moving to Seattle to attend college. I have undergraduate and graduate degrees in aerospace engineering from the University of Washington.
Q: Why did you decide to become a Mechanical Engineer?
Chris: I've always been interested in building things since I was a child, from model railroading to radio-controlled cars and rocketry. In school, I was interested in architecture, engineering, and aerospace, and pursuing a career in mechanical engineering naturally grew out of that.
Q: What were you doing before you started at Pillar?
Chris: Before working at Pillar I had jobs working for the Oregon Department of Transportation and Mt. Hood Meadows ski resort.
Q: What do you like most about working at Pillar?
Chris: I enjoy working on the wide variety of different projects that come through the doors at Pillar, as well as being able to build and test prototypes of the products we design.
Q: How do you like to spend your time outside of work?
Chris:  I like taking part in outdoor activities, such as skiing, hiking, kayaking, and cycling. Additionally, I enjoy cooking, baking, and trying out new recipes.
Q: If you weren't a Mechanical Engineer, what do you think you would be doing?
Chris: This is a difficult one to answer, since I have been pretty singularly interested in mechanical subjects for so long. If I wasn't working as an engineer, I might be inclined to work somewhere in the ski industry.