Product Development for the Chuggington toy train project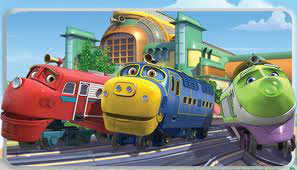 Pillar Product Design is working with a local creative group to develop components for a new assets for the Chuggington train line. The Chuggington brand is owned by Disney and has really amazing success with the 4 to 8 year old age grades. The Disney portfolio for the Chuggington line is extensive: TV shows, Magazines, DVD sets, books, toys and iphone games.
Pillar is very excited to team up with this creative group on such a popular and amazing brand of products. The Pillar team services for this project includes: 3D CAD design,  world class product development, industrial design, prototyping and project management services.  
http://www.prnewswire.com/news-releases/rc2s-learning-curver-brands-launches-chuggingtontm-toy-line-in-international-markets-81469177.html