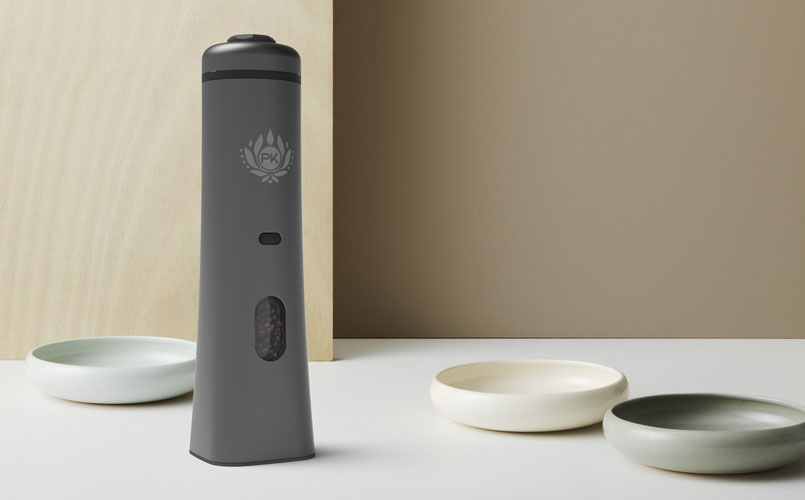 Bringing a Product to Market – Pepper King
We interviewed Mike, a local business owner in the Seattle area, about his new product endeavor and his experience bringing a product to market. Mike is the owner of Grain of Salt LLC and the brains behind the Pepper King, the last salt and pepper grinder you'll ever need to buy.
Pillar: Tell us a little bit about your product.
A: Pepper King is the world's greatest electric salt & pepper grinder. It is powerful, robust, simple, and reliable.
Pillar: How did you come up with your product idea?
A: I love electric grinders, yet they all suck. I've purchased several and they break and/or are ineffective. Pepper King vows to bring quality into the high-end product experience.
Pillar: Why did you choose to work with a design firm?
A: The design and demands of Pepper King were way beyond my own capacity. Certainly, I can imagine the customer experience I want with Pepper King, yet I have no access to the actualization of that outcome without Pillar Design.
Pillar: What was the most challenging part of bringing a product to market?
A: Well, we're still in it… so the most challenging aspect is patience and understanding of how it all works to get from here to there. It's not a straight line and it's not necessarily a visible line… there is a lot of faith that it will actualize with mental perseverance and communication to keep moving the ball down field.
Pillar: What do you wish you had known when you started developing your product?
A: My only wish is that we would have handed the ball to Marshawn Lynch. Go Hawks!
Pillar: Is there anything else you'd like to share?
A: Yes, though I'm not sure who my reading audience is here… Bob and Co. have been entirely present, authentic, and available. Obviously, nothing about Pepper King could occur without what Pillar has created. I know Pepper King is my idea, but Pillar gave it form—how was I going to do that on my own??
To pre-order your Pepper King or read more about Mike's innovative product idea, check out his website.