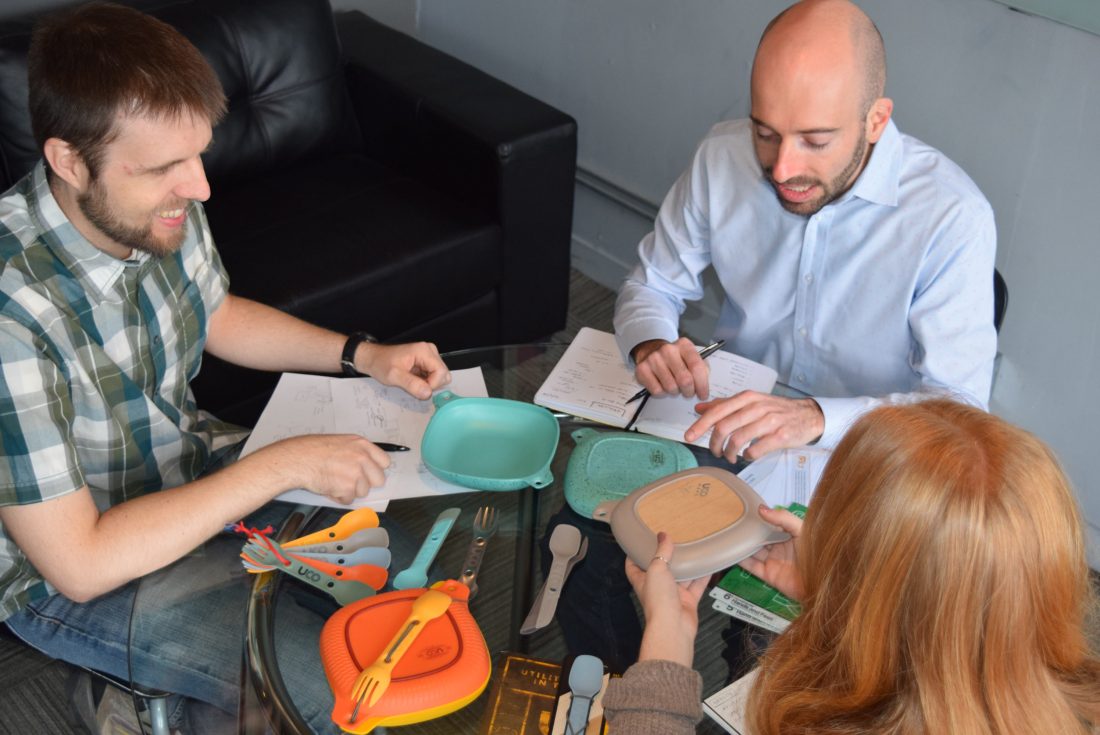 What to Bring to a Product Design Firm Meeting
Starting a product design journey can be daunting and often single inventors and/or entrepreneurs don't know where to start. When first meeting with a product design firm, these are a few things you should have ready to go to help maximize your time and help convey your product idea clearly.
Signed NDA
An NDA (Non-Disclosure Agreement) will protect your idea and allow you to freely talk through the details of your product. Make sure to get this signed before you arrive at your consultation so you don't have to use your time at the meeting to print and sign the papers.
Design Brief
A document outlining the details of your product will help the design team more easily understand your product's specific needs and your goals. This should include a description of your product, use cases, must-have versus nice-to-have features, information about your intended user, estimated sale price point, and any other relevant information that pertains to your product. If possible, send this ahead of time so the product design firm can prepare any questions they may have before the meeting. Ask us about our Design Brief template if you are looking for a starting point.
Prototype
No matter how rough or refined, if you have a prototype of your product, bring it with you. A physical sample is often the best way to convey your idea and start to talk through some of the challenges you've already identified. We have seen prototypes ranging from cardboard mock-ups to fully functional samples and all have provided important insights that helped us gain a better understanding of the goals and objectives. And if you don't have a prototype at this point, don't worry! There are plenty of other methods to explain your ideas just as effectively.
An Open Mind
Inviting other people into your design development process is a great way to bring new perspectives and ideas to your product. Keeping an open mind will allow your design team to try different approaches and fully explore the ins and outs of your product, resulting in a more streamlined and intuitive design.