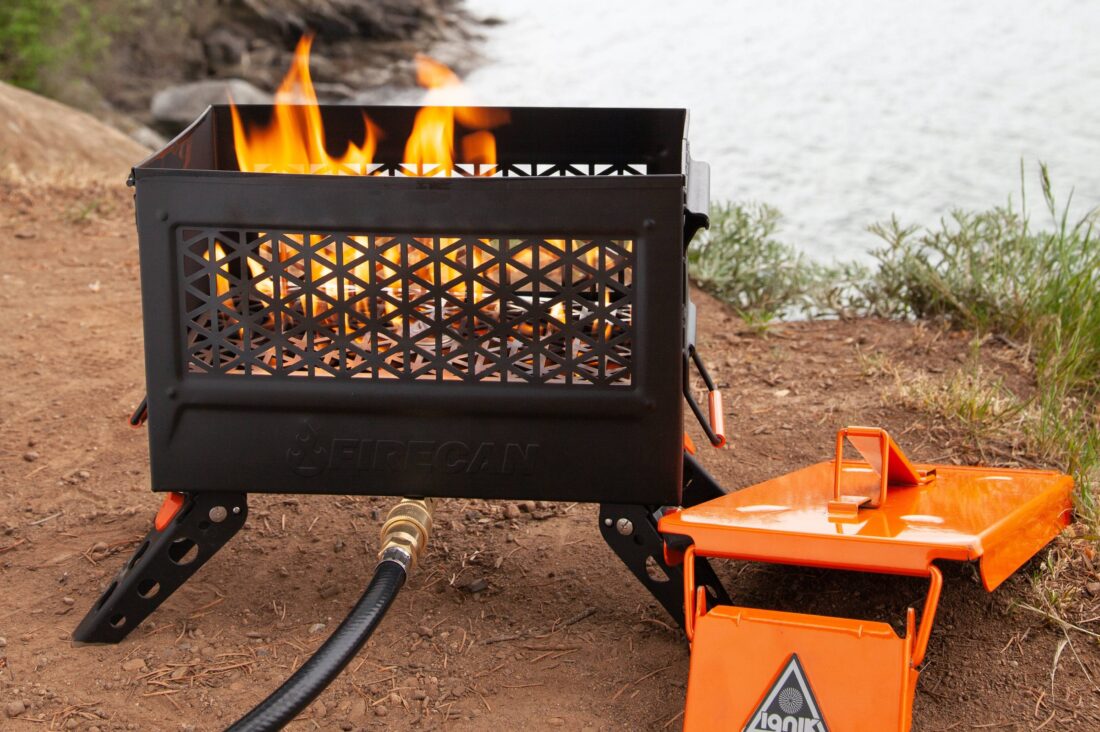 The FireCan – Ignik's New Product Design
This month at Outdoor Retailer, Ignik previewed the FireCan, a portable, propane powered fire pit that allows people to safely enjoy the warmth of a fire during a burn ban. With forest fires on the rise, Seattle based Ignik is striving to provide alternative options for outdoor enthusiasts that are safer for the environment and also more sustainable. Their new product design is a step in the right direction, adding to their line of refillable propane tanks that are already making strides in reducing waste. Propane powered pits are considered safer due to their controllability, elevated constructions that lift the flame off of the ground, and the lack of flyaway spark risk. On top of those elements, Ignik's FireCan also features a heavy duty ammo box construction with powder coated finish, removable lid and foldable legs for compact storage and transport, wrap around mesh for maximum heat output, 5lb and 20lb propane tank compatibility and a quick connect adapter and hose for fast set up.
Ignik came to Pillar with their new product design looking for help refining and engineering the FireCan. Provided with the ammo can construction, Pillar explored folding leg concepts, form details, interesting mesh patterns, and branding opportunities to enhance the FireCan's unique look.
Hear what others are saying:
"We also love the sleek ammo-box silhouette, which is more packable than other round, portable fire pits." – Outside Magazine
"Even when bans aren't in effect, it still burns much cleaner than a traditional campfire, produces no ash, and is considerably easier to both start and extinguish … plus, of course, no one has to go hunting for dry wood." – New Atlas
"The FireCan's innovative design offers the warmth of a fire without any of the problems. I liked the FireCan so much that I am giving it one of my 'Best of Show' products for Outdoor Retailer Summer 2021." – The MTB Lab